Bach to Beyonce, Renaissance to Rock...
With a diverse range of music to suit all tastes, Jemima moves seamlessly from pop to hip hop, dance, rock, metal, classical, film and more, to provide her listeners with an eclectic and captivating mix of songs....
Here's a cross section of her favourite and most requested songs:
POP/R'n'B/INDIE/TRIP HOP
Africa - Toto
All My Life - K-Ci & JoJo
All of Me - John Legend
Angels - Robbie Williams
Another Love - Tom Odell
A Sky Full of Stars - Coldplay
A Thousand Years - Christina Perri
Ave Maria - Beyonce
Beautiful - Christina Aguilera
Better Together - Jack Johnson
Best Day of My Life - American Authors
Bittersweet Symphony - The Verve
Castle on a Hill - Ed Sheeran
Clocks - Coldplay
Come Away With Me - Norah Jones
Counting Stars - One Republic
Count On Me - Bruno Mars
Crazy in Love - Beyonce
Despacito - Luis Fonsi/Justin Beiber
Don't Look Back in Anger - Oasis
Don't Know Why - Nora Jones
Endless Love - Lionel Ritchie
Everything - Michael Buble
Fallin' - Alicia Keys
Fast Car - Tracy Chapman
Fields of Gold - Sting
Fix You - Coldplay
F**ckin' Perfect - Pink
Girls Just Wanna Have Fun - Cyndi Lauper
Greatest Day - Take That
Grow Old With Me - Tom Odell
Hallelujah - Leonard Cohen
Halo - Beyonce
Happy - Pharrell Williams
Have I Told You Lately - Van Morrison
Heartbeats - Jose Gonzalez
Heaven - Bryan Adams/DJ Sammy
Ho Hey - The Lumineers
Hold Back The River - James Bay
Holocene - Bon Iver
Hometown Glory - Adele
How Long Will I Love You - Ellie Goulding
I'm Yours - Jason Mraz
Iris - Goo Goo Dolls
It Must Be Love - Madness
I Won't Give up on Us - Jason Mraz
Jar of Hearts - Christina Perri
Just Give Me a Reason - Pink & Nate Ruess
Just the Two of Us - Will Smith
Just the Way You Are - Bruno Mars
Kiss from a Rose - Seal
Kissing You - Desree
Leave A Light On - Tom Walker
Let Her Go - Passenger
Let It Go - James Bay
Little Lion Man - Mumford & Sons
Little Things - One Direction
Love Me Like You Do - Ellie Goulding
Make You Feel My Love - Adele/Bob Dylan
Marry Me - Train
Marry You - Bruno Mars
Next To Me - Emeli Sande
Only Love - Ben Howard
On Top Of The World - Imagine Dragons
Orinoco Flow - Enya
Paparazzi - Lady Gaga
Paradise - Coldplay
Perfect - Ed Sheeran
Photograph - Ed Sheeran
Pompeii - Bastille
Rehab - Amy Winehouse
Rule The World - Take That
Say Something - A Great Big World (ft Christina Aguilera)
See You Again - Charlie Puth
Shape of You - Ed Sheeran
She's The One - Robbie Williams
Skinny Love - Birdy
Six Underground - Sneaker Pimps
Skyfall - Adele
Someone Like You - Adele
Somewhere Only We Know - Keane/Lily Allen
Songbird - Eva Cassidy
Spectrum - Florence & The Machine
Stay With Me - Sam Smith
Still Falling For You - Ellie Goulding
Summertime Sadness - Lana del Ray
Teardrop - Massive Attack
Tenerife Sea - Ed Sheeran
The A Team - Ed Sheeran
The Book Of Love - Peter Gabriel
The Cave - Mumford and Sons
The One - Kodaline
The Power of Love - Gabrielle Aplin
Thinking Out Loud - Ed Sheeran
Time - Tom Waits
Time after Time - Cyndi Lauper
Truly Madly Deeply - Savage Garden
Trumpets - Jason Derulo
Unfinished Sympathy - Massive Attack
Video Games - Lana del Ray
Viva La Vida - Coldplay
What Do You Mean - Justin Bieber
What Makes You Beautiful - One Direction
Wings - Birdy
Wonderful Tonight - Eric Clapton
Wonderwall - Oasis
Yellow - Coldplay
You Do Something To Me - Paul Weller
Young & Beautiful - Lana Del Ray
Your Song - Elton John
You've Got the Love - Florence and the Machine
CULT CLASSICS
Bang Bang (He Shot Me Down) - Nancy Sinatra
Bankrobber - The Clash
Enjoy the Silence - Depeche Mode
Game of Thrones - Main Theme & Red Wedding
House of the Rising Sun - The Animals
I Shot the Sheriff - Bob Marley
I Wanna Be Adored - Stone Roses
Running up that Hill - Kate Bush
Sweet Dreams are Made of These - Eurythmics
White Wedding - Billy Idol
ROCK & METAL
Always - Bon Jovi
Are We Human - The Killers
Ariels - System of a Down
Basket Case - Greenday
Bring Me To Life - Evanescence
Boulevard of Broken Dreams - Greenday
Chasing Cars - Snow Patrol
Crazy Little Thing Called Love - Queen
Don't Stop Believing - Journey
Every Breath You Take - The Police
Everlong - Foo Fighters
Everything I Do - Bryan Adams
Fade to Black - Metallica
Final Countdown - Europe
Friday I'm In Love - The Cure
Heart Shaped Box - Nirvana
Hurt - Nine Inch Nails/Johnny Cash
I Don't Want to Miss a Thing - Aerosmith
Linger - The Cranberries
Livin' on a Prayer - Bon Jovi
Mr Brightside - The Killers
My Immortal - Evanescence
Nemo - Nightwish
Nights in White Satin - Moody Blues
Nothing Else Matters - Metallica
Nothing's Gonna Stop Us Now - Starship
One Day Like This - Elbow
Painted on Your Skin - The Cult
Paint it Black - The Rolling Stones
Smells Like Teen Spirit - Nirvana
Stairway to Heaven - Led Zepplin
Snuff - Slipknot
Summer of '69 - Bryan Adams
Sweet Child of Mine - Guns N Roses
The Chain - Fleetwood Mac
The Sound Of Silence - Disturbed/Simon & Garfunkel
Under the Bridge - Red Hot Chilli Peppers
Use Somebody - Kings of Leon
Where Is My Mind - The Pixies
Why Worry - Dire Straits
With or Without You - U2
Zombie - The Cranberries
DANCE & ELECTRO:
Chandelier - Sia
Don't You Worry Child - Swedish House Mafia
Elastic Heart - Sia
Firestone - Kygo
Get Lucky - Daft Punk
I Feel It Coming - The Weekend Ft Daft Punk
I Gotta Feeling - Black Eyed Peas
Insomnia - Faithless
Nightcall - London Grammar/Kavinsky
Poppiholla - Chicane
Rather Be - Clean Bandit (ft Jess Glynne)
Rockabye - Clean Bandit
Roadgame - Kavinsky
Shine - Years & Years
Symphony - Clean Bandit
This Girl - Kungs V's Cooking on 3 Burners
Titanium - David Guetta & Sia
Wake Me Up - Aviici
We Found Love - Calvin Harris (ft Rhianna)
HIP HOP & RAP:
California Love - Tupac
Dry Your Eyes - The Streets
Gangsta's Paradise - Coolio
Killing Me Softly - The Fugees
Locked Away - R City (ft Adam Levine)
Lose Yourself - Eminem
Ready Or Not - The Fugees
Slim Shady - Eminem
Stan - Eminem
Still Dre - Dr Dre
Timber - Pitbull
REGGAE
Island Song - Zac Brown Band
Welcome to My Paradise - Steve & The Coconut Treez
Is This Love - Bob Marley
Three Little Birds - Bob Marley
COUNTRY
Desperate - The Shires
Die A Happy Man - Thomas Rhett
Tin Man - Miranda Lambert
The Bull - Kip Moore
50'S/60'S/70's
All You Need is Love - The Beatles
Annie's Song - John Denver
A Whiter Shade of Pale - Procol Harem
Bridge Over Troubled Water - Simon and Garfunkel
Can't Help Falling in Love - Elvis Presley
Can't Take My Eyes Off You - Andy Williams
Go Your Own Way - Fleetwood Mac
Here Comes the Sun - George Harrison
Imagine - John Lennon
Isn't She Lovely - Stevie Wonder
Let it Be - The Beatles
Let's Stay Together - Al Green
Love Me Tender - Elvis Presley
Me & Mrs Jones - Billy Paul
Signed, Sealed, Delivered - Stevie Wonder
Sitting on the Dock of a Bay - Otis Redding
Songbird - Fleetwood Mac
Stand By Me - Ben E. King
Top of the World - The Carpenters
True Love Ways - Buddy Holly
Unchained Melody - Righteous Brothers
Waterloo Sunset - The Kinks
We've Only Just Begun - The Carpenters
Will You Still Love Me Tomorrow - Carole King
Yesterday - The Beatles
CLASSICAL
Air on a G String - J. S. Bach
Arioso - J. S. Bach
Arrival of the Queen of Sheba - Handel
Ave Maria - Gounod
Ave Maria - Schubert
Bridal Chorus - Wagner
Canon in D - Pachelbel
Clair de Lune - Debussy
Flower Duet - Delibes
Für Elise - Beethoven
Gabriel's Oboe - Mascagni
Gymnopédie No. 1 - Satie
Jesu Joy of Man's Desiring - J. S. Bach
I Mio Babbino Caro - Puccini
In the Hall of the Mountain King - Grieg
Intermezzo from Cavalleria Rusticana - Mascagni
La Source - Hasslemans
Liebesträum - Liszt
Meditation from Thäis - Massanet
Moonlight Sonata (1st mvt) - Beethoven
Nimrod from Enigma Variations - Elgar
O Perfect Love - Barnby
O Sole Mio
Ode to Joy - Beethoven
Prelude in C - J. S. Bach
Ride of the Valkyries
Rondo Alla Turca - Mozart
Theme from Finlandia - Sibelius
The Swan - Saint Saëns
Toccata and Fugue - J. S. Bach
Trumpet Voluntary (Prince of Denmark's March) - Clarke
Trumpet Tune - Purcell
Wedding March - Mendelssohn
CONTEMPORARY
Aphex Twin - Avril 14th
Arrival of the Birds - Cinematic Orchestra
Arvo Pärt - Für Alina
Balmorhea - Theme No.1, Baleen Morning, Lament
Bjork - Aurora
Einaudi - I Giorni, Le Onde, Nuvole Bianche, Primavera
Helen Jane Long - Porcelain
Michael Nyman - The Heart Asks Pleasure First
Olafur Arnalds - Tomorrow's Song, Ljosio
Philip Glass - Glassworks, Metamorphoses
Sigur Rós - Hoppípolla
The Flashbulb (Benn Jordan) - Tomorrow Untrodden
The Wedding Song - Jemima Phillips, Shem Booth Spain, Jayl De Lara
Yiruma - River Flows in You, Kiss the Rain
FILM & TV
Amélie - Comptine d`un autre ete l`après-midi
Braveheart - For the Love of a Princess
Bond - Theme, From Russia With Love, Goldfinger, Diamonds Are Forever, We Have All The Time In The World, Live and Let Die, A View to a Kill, Living Daylights, Skyfall & Writing on the Wall
Breakfast at Tiffany's - Moon River
Butch Cassidy and the Sundance Kid - Raindrops Keep Fallin' On My Head
Deer Hunter - Cavatina
Dirty Dancing - I Had the Time of My Life, She's Like the Wind
Disney Selection - Snow White, Pinnochio, Jungle Book, Little Mermaid, Aladdin, Beauty and the Beast, Pochahontas, Toy Story, Tangle, Frozen & Moana
Four Weddings and a Funeral - Love is all Around
Game of Thrones - Main Theme, Rains of Castamere
Ghost - Unchained Melody
Gladiator - Honour Him, Now We Are Free
Lord of the Rings - In Dreams, Evenstar, The Council Of Elrond, May it Be, Concerning Hobbits
Pirates of the Caribbean - Theme
Pure Imagination - Charlie and the Chocolate Factory
Robin Hood: Prince of Thieves - Everything I Do, Marian at the Waterfall
Rocky - Gonna Fly Now
Romeo and Juliet (Baz Luhrmann) - Balcony Scene
Romeo and Juliet (Franco Zefferelli) - Love Theme
Schindler's List - Theme
Star Wars - Imperial March, Cantina Band, Return of the Jedi, Princess Leia's Theme
The Beach - Wind Beneath My Wings
The Bodyguard - I Will Always Love You, I Have Nothing
The Departed - I'm Shipping up to Boston
The Godfather - Love Theme
The Good, The Bad, The Ugly - Theme
The Greatest Showman - This Is Me, Never Enough
The Last Samurai - Complete Soundtrack
Titanic - My Heart Will Go On
Top Gun - Take My Breath Away
Twilight - Bella's Lullaby, River Flows In You, Flightless Bird, American Mouth
+ anything from Tarantino movies - requests welcome!
ANIME & GAMING
Final Fantasy - Aeris & Final Fantasy 1 Themes
Spirited Away - Always With Me
The Last Of Us - Main Theme
STANDARDS & JAZZ
At Last
Come Fly With Me
Dream A Little Dream of Me
Everybody Loves Somebody
Fly Me to the Moon
Hit The Road Jack
If You Were the Only Girl in the World
I Get a Kick Out of You
It's a Raggy Waltz
I've Got You Under my Skin
La Vie En Rose
Let There Be Love
Love and Marriage
Mack the Knife
My Way
New New, New York
Smile
Strangers in the Night
Summertime
The Entertainer
What a Wonderful World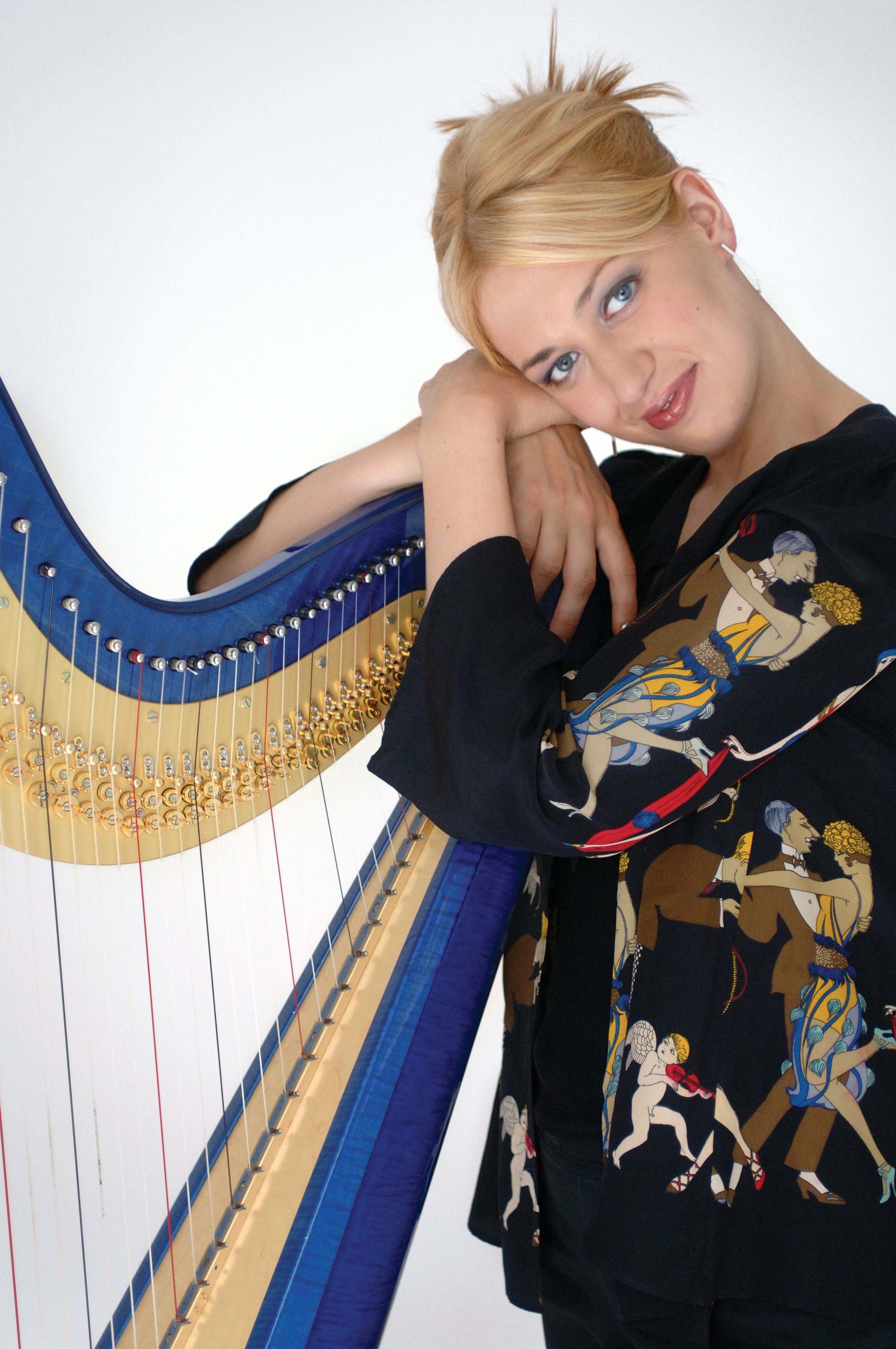 MUSICALS
Show tunes from Phantom of the Opera, Les Miserables, Sound of Music, Jesus Christ Superstar, Cats, Evita, The King and I, South Pacific, Girl Crazy and many many more.
BOLLYWOOD
Kabbie Kabbie
O Re Piya
Suraj Jua Madham
Tum Hi Ho
Tere Meri
MUSIC FROM OTHER CULTURES
Fate - Lee Sun Hee (South Korea)
My Wife - Jody Chiang (China)
Over the Rainbow - Israel Kamakawiwo'Ole (Hawaii)
Summer - Joe Hisaishi (Japan)
TRADITIONAL/MILITARY
A selection of well known folk tunes from England, Ireland, Scotland, Wales and America plus a variety of Regimental Marches and the National Anthem of course!
SEASONAL & SING ALONG
Christmas Songs, Carols and a selection of Music Hall, Pub and World War 2 favorites.